CzechNanoLab offers its capacities to fight with COVID-19 and supports research related to SARS-CoV-2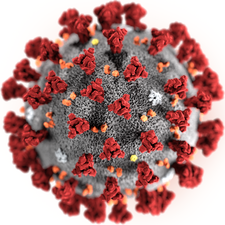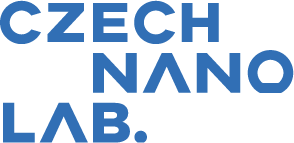 CzechNanoLab research infrastructure offers its capacity to fight with the COVID-19. We offer testing of personal protective equipment made of nanomaterials, e.g. analysis of nanofibre filters, chemical analysis of active nanoparticles etc. We also offer our capacities for the synthesis of magnetic beads used in tests for SARS-CoV-2 presence. Moreover, we will provide a priority cost-free access for projects directly related to the research of SARS-CoV-2 coronavirus (e.g. development of microfluidic chips for RNA sequencing). Your requests can be sent to info@czechnanolab.cz.

CzechNanoLab provides open access to the equipment and services in nanotechnology and materials science. CzechNanoLab consists of two sites, CEITEC Nano located in Brno, and the Laboratory of Nanostructures and Nanomaterials (LNSM), located in Prague. These two workplaces provide quick and easy access to cutting-edge equipment and expertise for fabrication and analysis of nanostructures and nanomaterials. New materials and nanostructures developed in CzechNanoLab laboratories can lead, for example, to the development of faster and more economical recording media or to a more timely diagnosis of diseases.
CzechNanoLab nabízí své kapacity pro boj s COVID-19 a pro výzkum koronaviru SARS-CoV-2


Výzkumná infrastruktura CzechNanoLab nabízí své kapacity v boji s onemocněním COVID-19. Nabízíme zejména testování ochranných pomůcek z nanomateriálů, např. analýzu nanovlákenných filtrů, chemickou analýzu aktivních nanočástic atd. Dále nabízíme kapacity pro přípravu magnetických nanočástic pro testování na přítomnost SARS-CoV-2. V neposlední řadě umožníme přednostní bezplatný přístup a podporu všem projektům výzkumu a vývoje, které přímo souvisejí s výzkumem koronaviru SARS-CoV-2 (např. vývoj mikrofluidních čipů pro sekvenování RNA). Požadavky zasílejte na e-mail info@czechnanolab.cz .

CzechNanoLab poskytuje otevřený přístup k technologickému vybavení a službám v oblasti nanotechnologií a materiálových věd. CzechNanoLab se skládá ze 2 pracovišť, a to brněnské laboratoře CEITEC Nano a pražské Laboratoře nanostruktur a nanomateriálů (LNSM). Tato 2 pracoviště umožňují rychlý a snadný přístup ke špičkovým přístrojům pro fabrikaci a analýzu nanostruktur, nanomateriálů a nanosoučástek. Nové materiály a nanostruktury vyvíjené v laboratořích CzechNanoLab mohou vést např. k vývoji rychlejších a úspornějších záznamových médií nebo ke včasnější diagnostice chorob.