CEITEC Nano at ENRIS 2023
ENRIS is an international symposium on nanofabrication cleanroom operation, management and user training, organised every two years by the European consortium EURONANOLAB.

The 3rd edition, ENRIS 2023, was organised in Paris-Saclay (FR) by the C2N laboratory - a member of the French network of academic cleanrooms RENATECH.

CEITEC Nano RI is one of the EURONANOLAB members. We are also involved in expert groups - Lithography, Dry-etching, Training and Data management.
During ENRIS, we had a great opportunity to meet other, not only European, experts in cleanrooms, nanofabrication and management, and discuss with them current topics such as saving electricity, e-learning, data management, safety, chip act in US/EU, etc.

CEITEC Nano RI was also represented at the poster session - POSTER.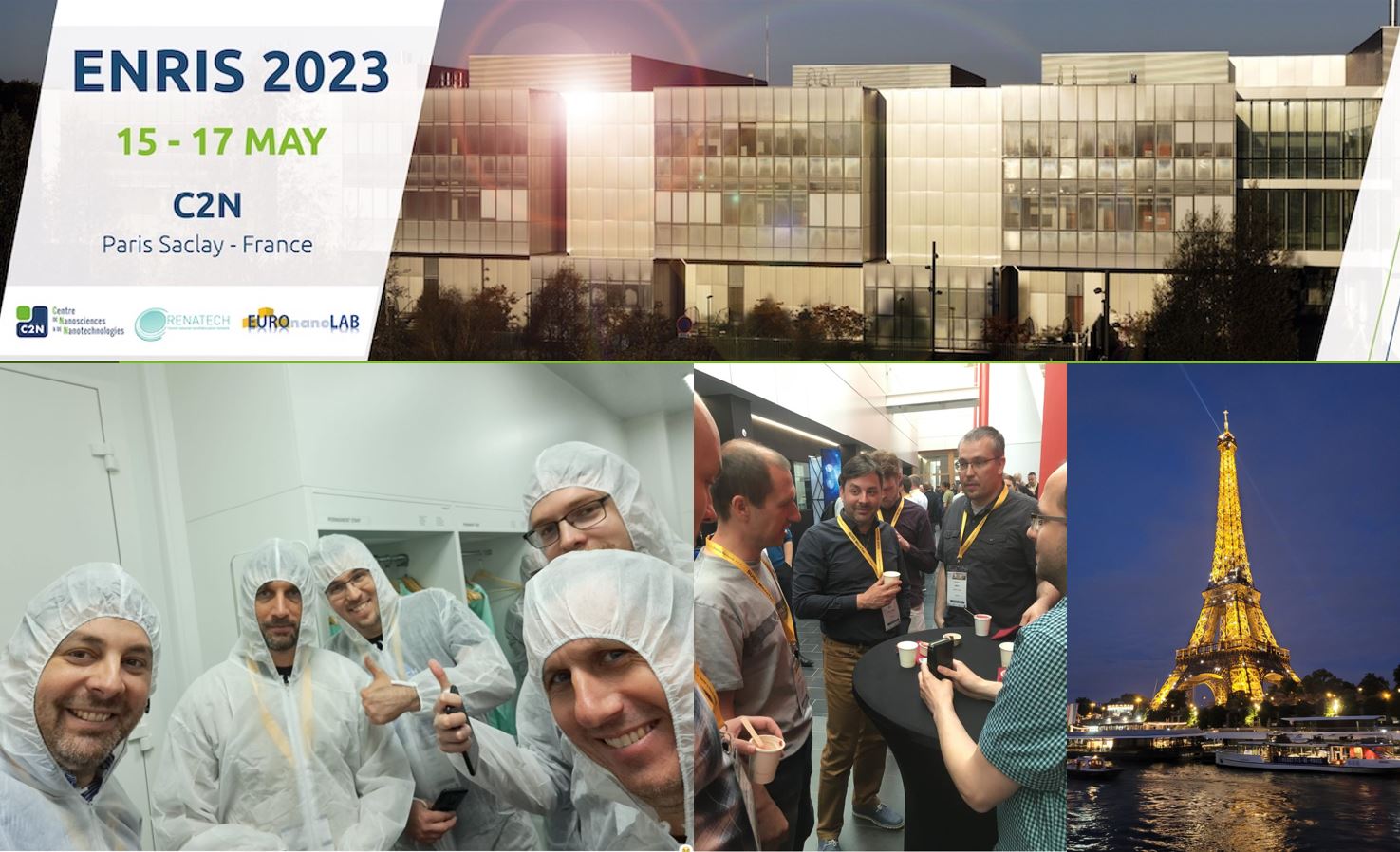 CEITEC Nano team