Micro & Nano X-ray CT laboratory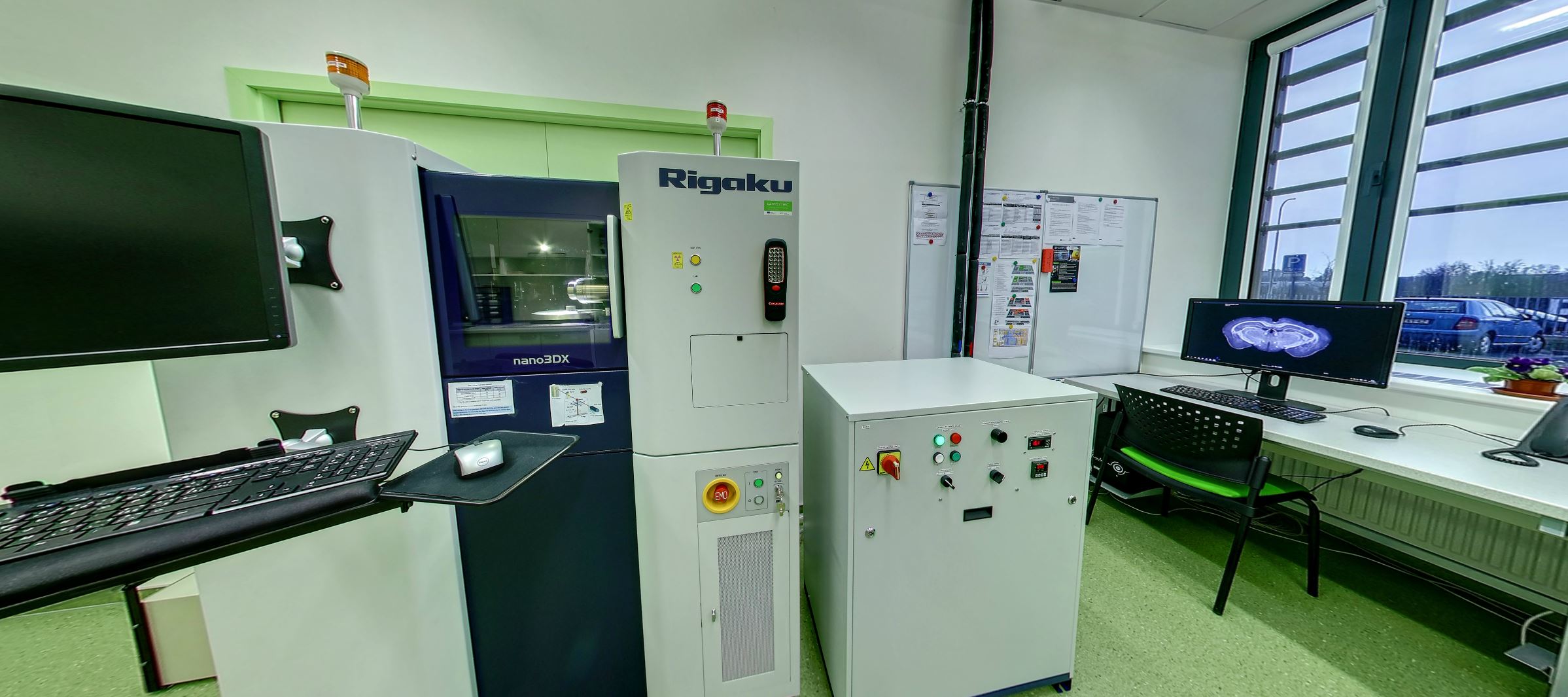 micro CT
GE phoenix v|tome|x L240 (microCT)


The phoenix v|tome|x L 240 is a versatile high-resolution microfocus system for 2D and 3D computed tomography (microCT) and 2D non-destructive X-ray inspection. It is equipped with a unipolar 240 kV / 320 W microfocus source and handles large samples up to 500 x 800 mm and 50 kg.


​ nano CT
Rigaku nano3DX (nanoCT)


Rigaku nano3DX is a true X-ray microscope (XRM) with the ability to deliver 3D computed tomography (CT) images of relatively large samples at high resolution. This is accomplished by using a high powered rotating anode X-ray source and a high-resolution CCD detector. The rotating anode provides for fast data acquisition and the ability to switch anode materials easily to optimize contrast for specific sample types.